In this new year, my 6 years old has a bomb! Well, not the explosive one that can hurt people but a bomb within her that she wants to let it out: managing a blog and writing her heart and mind out! She initially sad that she will start a diary of her daily happenings and when she told me that, I told her that I shall make her a web site or a blog site for her. She was so ecstatic and thrilled that she immediately composed her very first post.

If you're wondering how to go to her blog site, click the image below: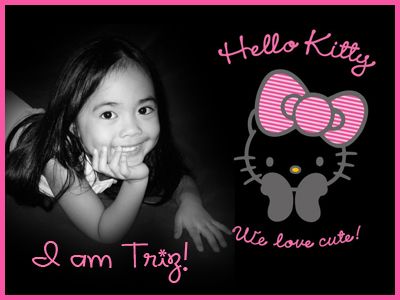 Now that school is back for her and homeworks are what she mind during the school days, she doesn't get to open her blog. She only does it on weekends. Please don't be cruel to her. If you see errors in her grammar, correct it constructively. See, this aspiring writer of mine is only 6 years old so give her the widest consideration, please! Thank you!